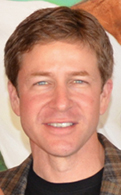 Dr. Cooper is double board certified by both the American Board of Plastic Surgery and the American Board of Surgery. Over the course of his career, he has developed a love for aesthetic surgery of the face, breasts, and body. He enjoys facial rejuvenation, breast enhancement, and body contouring.
Dr. Cooper is particularly interested in the repair of stretched or "gauged" earlobes. After adopting some special techniques to repair these unique earlobes, his patients were delighted with their outcomes and began to refer their friends with earlobe issues to Dr. Cooper. Patients who have had ear lobe repairs performed elsewhere and were dissatisfied with their earlobe shape have also sought Dr. Cooper's help. By performing revisionary surgery, he has helped to restore a natural appearance to their ear lobes as well. With a desire to share his ear lobe repair technique and experience with other plastic surgeons, he has published his results in the Plastic Surgery Educations Network's online journal.
Dr. Cooper makes compassionate patient care central to his practice. He finds that careful attention to detail and trusting relationships with his patients produce high patient satisfaction and excellent surgical outcomes.
If you are interested in finding out more about Dr. Cooper and the procedures he performs, please visit soundplasticsurgery.com.